The World YWCA Leadership Cohort 2023 Applications Are Now Open!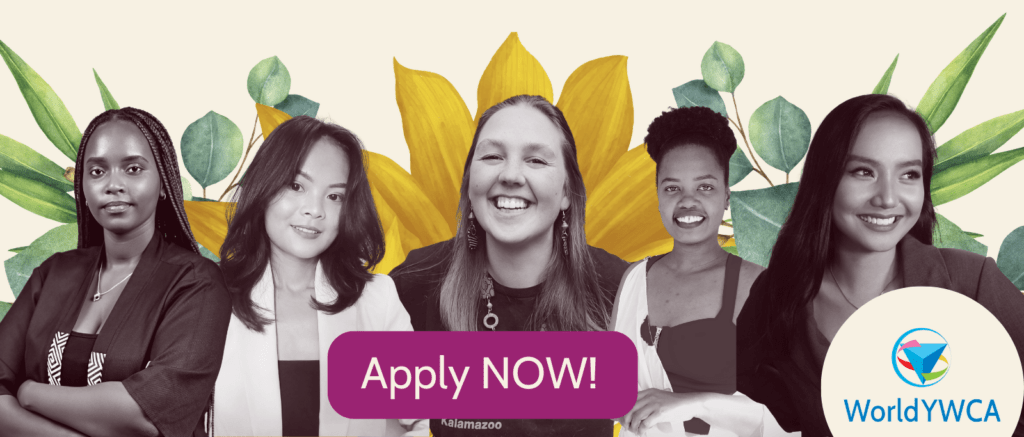 Are you a young woman in the YWCA movement (30 and under) ready to make a lasting impact on gender equality? This is your chance! Applications for the World YWCA Young Women Leadership Cohort 2023 are now open! Gain practical experience, expand your network, and contribute directly to the global community of the World YWCA.
In 2023, as a Cohort Leader, you'll play a vital role in modernising governance, sustainable decision-making, and coordinating the groundbreaking 30th World Council.

This hybrid programme will combine virtual mentoring and assignments with the possible opportunity to travel to Geneva, Switzerland. Work alongside the World YWCA team and shape the future of our intergenerational movement dedicated to advancing gender equality and championing women's leadership worldwide.
The deadline for applications is Sunday, June 25, 2023. Don't miss out on this incredible opportunity! Make sure you click below to read the programme's general information, download the form, and apply NOW! 

For more information, contact us at leadershipcohort@worldywca.org.
This programme is made possible thanks to the ongoing and unwavering support of the YWCA World Service Council.