About Us -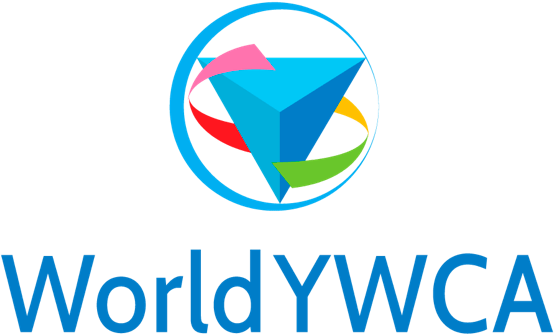 Our Team
The World YWCA office comprises of team members based in Geneva and beyond. The team plays many core functions- is a supporter, a strategist, a catalyst and an advocate for the YWCA movement. All team members can be reached at worldoffice@worldywca.org.
---
Our Board Officers
Mira Rizeq

Mira Rizeq

President (Palestine)

Ms. Mira RIZEQ was born in East Jerusalem – Palestine. She got her graduate degree in Business Administration in the United States then did her second master's degree in International Development in the Hague.

Mira is a recognized leader with over 30 years of solid local and international experience in the NGO sector and Municipal Development, especially in areas of strategic planning, good governance, monitoring and evaluations. She is an activist in the area of human rights, and especially women's rights. She has served on several boards of women institutions and international churches in the USA, and established herself as a passionate public speaker on human rights and justice issues.

She accredits her first development experience Save the Children U.S.A. in Palestine where she started her career by designing credit as well as entrepreneurship development programs specifically for women, to be soon replicated in the Middle East region.

In the early 90's, Mira worked as Team Leader for the Local and Rural Development Program at the United Nations Development Program in Palestine (UNDP). She succeeded in designing one of the most successful fiscal decentralization and partnership programs between civil society and local governments, who were trained to implement participatory gender-sensitized strategies to empower women as equal partners in local development.

Later, Mira has headed the first Palestine National NGO Project funded by the World Bank and managed by a consortium of international NGO's headed by Welfare Association. Through this program, she has designed special training manuals for NGO's especially in areas of strategic planning, fundraising, good governance, monitoring, evaluations and reporting. She has joined a team of professors to deliver NGO management courses in the university of Toledo – Spain, for NGO leaders in the whole of the Middle East while doing her second graduate degree.

Mira has been an active YWCA member since her childhood, and served as the National General Secretary at the YWCA of Palestine from April 2006 to April 2020, until she was elected as President in the 29th World YWCA Council Meeting held in Johannesburg South Africa.

Emma McCarthy

Emma McCarthy

Treasurer (Australia)

Emma is Treasurer of the World YWCA, and has previously served as the treasurer and president of YWCA Australia. She is a chartered accountant with over 20 years of experience in the finance industry, and she currently works for the Australian government as a director of finance.

Previously, Emma worked for a fund manager in Sydney, Australia, managing investment portfolios and bespoke investment products. She has also audited various companies, government organizations and departments, and NGOs.

Emma believes passionately in the power of the YWCA movement. She is excited to have been elected for a second term as Treasurer, as the World YWCA seeks to grow more sustainable and remain relevant to young women in the future, on the path to achieve Goal 2035

Rickol Julien

Rickol Julien

Vice President (Grenada)

Rickol is a junior accountant in Grenada who is dedicated to advocating for the rights of women, young women, and girls throughout her island. Before being elected to the World YWCA Board in 2019, she was the President of the YWCA Grenada: Youth Arm.

Rickol loves numbers and accounting information systems, and is currently working towards her ACCA Professional Qualifications. She cherishes her Christian values, and enjoys spending time on the beach with a warm cup of coffee. Her favorite quote is "If not me, who? If not now, when?"

Isabella Diaz

Isabella Diaz

Vice President (Honduras)

Isabella has been involved in the YWCA movement since 2014. She currently manages a scholarship program in Honduras focused on providing low-income kids with opportunities and access to private, quality education.

She previously served as Vice President of YWCA Honduras, and in 2017, was selected as the representative for Latin America for the movement's young women's Global Advisory Council, which provided counsel and feedback towards working to achieve Goal 2035.

Isabella is passionate about working with and for young women and girls, and she believes that when women empower and support each other, they can all grow and strengthen their lives for the better.
Our Board Members
Our Nominations Committee includes Yedidiyah Allen – co-chair (Trinidad and Tobago, The Caribbean), Dédé Attiogbe – co-chair (Togo, Africa), also a World Board member, article 65 World YWCA Constitution), Young Hee Won (South Korea, Asia), and Valeria Rojas Borda (Bolivia, Latin America). Jeannette van Dongen (Netherlands, Europe) elected member of the Nominations Committee, formally resigned on February 2023. You may contact the Nominations Committee at nominationscommittee@worldywca.org.
---