Aspiring Leaders, Inspiring Change: Stories of 15 Young Women Showcasing The Power of YWCA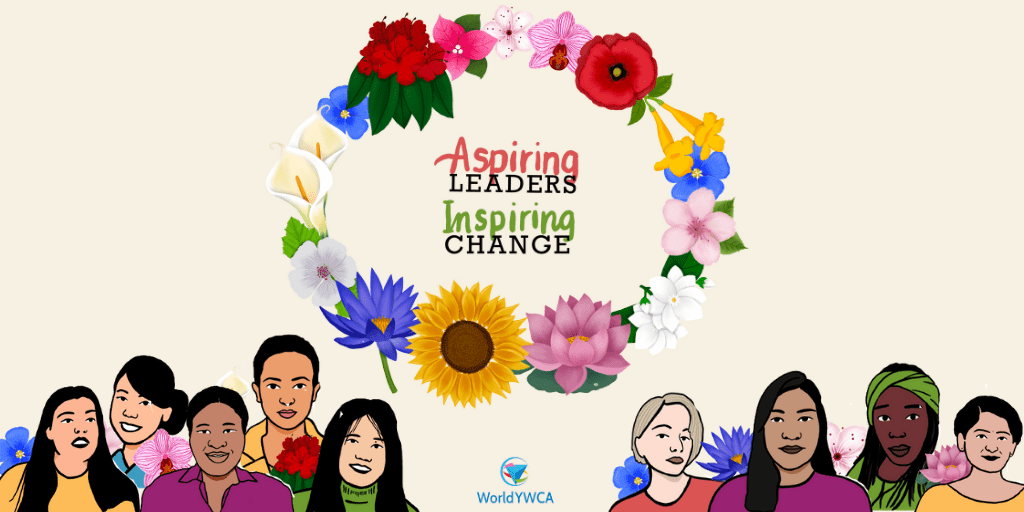 Get inspired by stories of change. Take action by donating to World YWCA
We are the world's largest women's rights movement engaging millions of women, young women and girls around the world each year, across cultures and beliefs, to transform lives and world for the better.
World YWCA amplifies the voices of female leaders where they will be heard on a global stage.
What does that look like when it happens?
It looks like our 15 incredible young leaders #YWCAleaders on-the-ground, around the globe: Faith, Isabelle, Lidya, Maureen, Mayowa, Kosalina, Maria, Namrata, Nanako, Roni, Alyona, Gohar, Renata, Sasha and Tana.
Read each of their accounts of action and inspiration of driving change in their communities through initiatives around sexual and reproductive health and rights (SRHR) and mental health.
The stories spotlight how these women have become influencers within their communities by fostering a cadre of young women champions to carry forward the mantle. You will read about their engagement and experiences with girls, young women and women; the challenges that they overcome and celebratory successes; and the individual journeys that they have made as leaders.
Isabelle, 25, Cameroon, "Thirteen year olds aspire to become a leader like her. Young mothers acknowledge her tireless efforts towards women empowerment, and the local mayor believes, "She is a young woman who's blooming. And once she's bloomed, she'll be known all over the world"."
Kosalina, 25, Sri Lanka, "With the support from Kosalina's offline and online awareness sessions and trainings on SRHR and mental health, a lot of young women have been able to collectivise power to bring up their challenges and rights."
Renata, 24, Belarus, "In her leadership role, Renata organises training marathons for gender equality and has even participated in sex education festivals to help drive change. Considering the popularity of social media in Belarus, she leverages it to connect with young people, teachers, parents, influencers and youth experts, and widen online safe spaces."
From Africa, Asia and Eastern Europe, they have, through the YWCA space and movement, through the power of World YWCA's resources, training, capacity buildings, engagement platforms and other real and tangible ways, showcased the power of investing in leadership.
Leaders like them, with World YWCA:
host Safe Spaces where women come for the advice, support, information and opportunities they need.
give young women the chance to take part in voluntary and paid work that gives them the independence, growth and opportunities they want and need.
connect young women with opportunities to learn and train in the things they want to, and care about.
provide real and tangible ways for women to change the world through local, regional, national & international leadership roles.
Despite the advances made on gender equality and women's rights since Beijing Platform, the funding ecosystem for for feminist movements in general, is still bleak. Let's change that. To direct more funding towards activists and feminists, there is a need to continue to call for a more just, feminist and reimagined funding ecosystem.
As the World YWCA, we will continue to share more evidence from the ground about the power of investing in feminist movements and leaders who embrace the challenges and make real impact on-the-ground.
We know you believe in the power of young women, as we do. Will you invest to make this a reality?