Young Women for Awareness, Agency, Advocacy and Accountability:
Latest updates of #YW4A:
#YW4A: YWCA Kenya Bridging Inequalities in the Communities of Meru, Kisii and Migori Counties.
#YW4A: Ibrahimia Media Centre – Egypt | IMC
Boosting Young Women's Awareness, Agency, Advocacy and Accountability (YW4A) in Africa and the Middle East and North Africa (MENA)
World YWCA-led Consortium aims to strengthen movements for change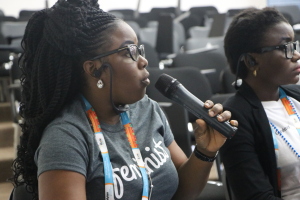 A World YWCA-led consortium has secured funding for a 5 year project supported by the Netherlands Ministry of Foreign Affairs. The project, titled Young Women for Awareness, Agency, Advocacy and Accountability (YW4A), aims to strengthen the leadership and advocacy capacities of young women and women's rights organisations (WROs) in Egypt, Palestine, South-Sudan and Kenya. World YWCA is working in collaboration with YWCA Kenya, YWCA South Sudan, YWCA Egypt, YWCA Palestine, Equality Now, Faith to Action Network, KIT Royal Tropical Institute and Ibrahimia Media Center. Together with progressive faith allies, policy and legal experts in the African and Middle East and North African (MENA) regions, these young women and WROs raise awareness, advocate and hold governments to account on young women's human rights, with a focus on young women's leadership, participation and sexual and gender-based violence (SGBV). The programme, which started in January 2021, is implemented by a consortium of four technical partners and 27 local/national WROs in Egypt, Kenya, Palestine and South Sudan.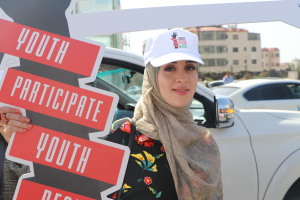 At the core of the project design is authentic collaboration among partners and stakeholders from local to international levels, and the belief that with capacity and resources, community leaders will facilitate transformational change. With careful considerations of power relations and dynamics, the project ensures inclusion of young women and WROs at all levels, ensuring transparency and full participation in the project. Working as partners – faith based organizations and leaders, young women and women`s rights organizations and leaders – together they can affect even more change for good.
At the end of the programme in 2025, the project will have achieved the following in Palestine, Egypt, Kenya, and South Sudan:
Strengthened the advocacy capacity of 27 WROs

to amplify young women's voices,

Enhanced the leadership of 17,540 young women

to effectively engage in collective action and decision-making in public, private, and civic spaces,
Transformed social norms and practices of 22 faith-based organizations that constrain young women's rights and,

Influenced the adoption, amendment, withdrawal or effective utilisation and implementation of 18 laws and policies

towards promoting young women's rights to leadership, participation and ending SGBV.
In its entirety, the project will build a strong, intergenerational network of women leaders, supporting and galvanizing women's individual and collective power to champion social change and safeguard their human rights. This is in line with World YWCA's bold and transformative Goal.
"By 2035, 100 million young women and girls transform power structures to create justice, gender equality and a world without violence and war; leading a sustainable YWCA movement, inclusive of all women."
For further information about the YW4A initiative, please write to worldoffice@worldywca.org